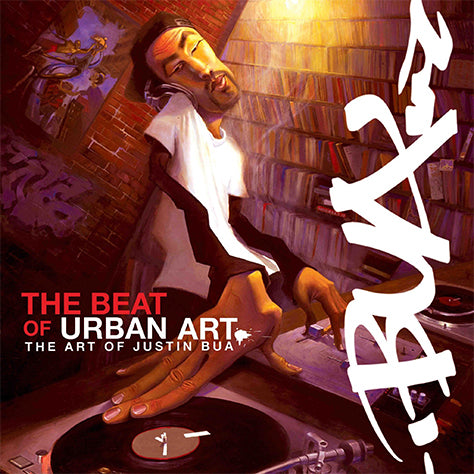 BEAT OF URBAN ART
Following in the footsteps of the great masters, BUA represents the lives of the revered and the marginalized, the heroes and the underdogs of his time—New York City during the 1970s and '80s. With an autobiographical narrative illustrated with photographs, drawings, sketches, studies, and explanations of how many of his paintings were created, The Beat of Urban Art takes you into the head of the modern-day Toulouse-Laut.
In The Beat of Urban Art, BUA lays out his unique vision, melding urban rhythms, graffiti, and classical art training. This visually arresting book is about his life, his work, and the birth of Hip-Hop. As we follow BUA through his turbulent youth, navigating he streets and underground worlds of the urban jungle, we recognize the powerful evolution of BUA's distinct style—"Distorted Urban Realism."
---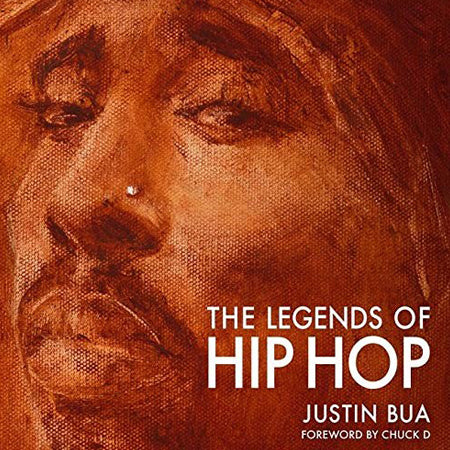 LEGENDS OF HIP HOP
You know Q-Tip, Biggie, and Tupac, but you don't know them like this. The Legends of Hip Hop drops a visual roundup of fifty hip-hop icons, showcasing not only the DJs and MCs but also the graffiti artists, producers, B Boys, and others who have helped shape the hip-hop culture. Artist Justin BUA profiles fifty of the most iconic hip-hop legends of our time, painting each legend in portraiture style. Complete with an autobiographical narrative that traces the impact these trailblazing icons made on hip hop as well as on BUA's personal and professional life, this landmark volume is the definitive word on hip hop from its leading artist.
---
Interested in owning a BUA print?